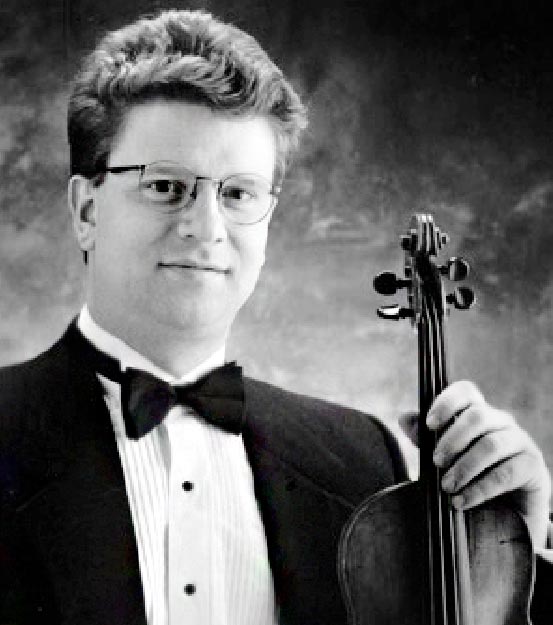 Vince Phelan
Concert Master
Vincent Phelan was Concertmaster of the Middletown Symphony Orchestra for 21 years and has appeared as violin soloist with the Middletown Symphony, the Blue Ash/Montgomery Symphony and the Clermont Philharmonic Orchestra.
Vince has been performing recitals with pianist Steve Phillips since 2008. The duo has performed on several recital series including Music on the Avenue at St. John's United Church of Christ in Bellevue KY, Midday Musical Menu at Covington Episcopal Church, Holy Trinity Church in Oxford, and the Cincinnati Symphony Club. He has also performed with the Cincinnati Symphony Orchestra, Cincinnati Ballet Orchestra, Columbus Symphony,  and the Dayton Philharmonic.
Vince enjoys performing a wide variety of musical styles, including Bluegrass – playing 'fiddle' with the Retread Bluegrass Band and he performs regularly with pianist Rick Hagee, specializing in jazz arrangements of the "Great American Songbook", the popular music of the '40's, '50's and '60's. Vince holds degrees from the Cleveland Institute of Music and the University of Cincinnati College-Conservatory of Music (CCM) where he studied with Won Bin Yim and Dorothy Delay. He received his doctoral degree from CCM in 2006. In 1995 Vince and his wife, Elizabeth Council-Phelan, founded the Corryville Suzuki Project, a music education program that offers violin and viola instruction to children from Greater Cincinnati, Indiana and Northern Kentucky.