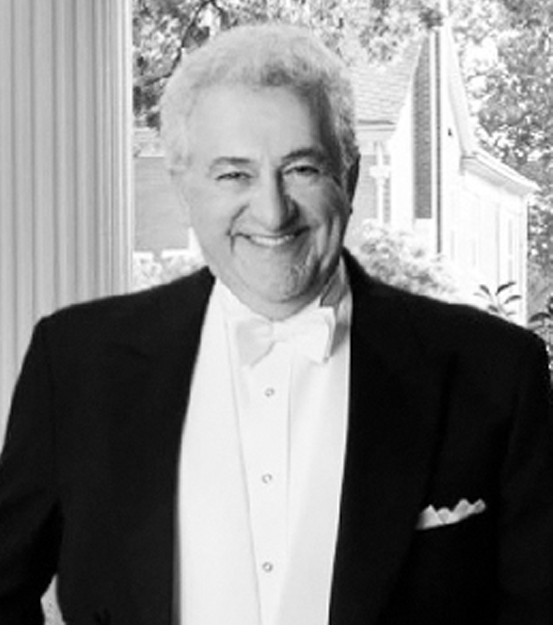 Carmon DeLeone
Music Advisor
Carmon DeLeone currently serves as the Southwest Ohio Philharmonic Music Advisor. He has been Music Director of the Cincinnati Ballet for over 50 years. After 35 years as Music Director of the Middletown Symphony Orchestra and 25 years as Music Director of the Illinois Philharmonic Orchestra, he has been named Conductor Laureate of both organizations.
A talented composer as well, he has composed many original scores for the ballet. His best-known work, the full-length ballet in two acts, Peter Pan, is enjoying continued praise in major cities from coast to coast, as well as overseas. Maestro DeLeone conducted the debut of Peter Pan in London during a 28-performance run with the Atlanta Ballet at the prestigious Royal Festival Hall. His list of ballet score creations also includes Princess and the Pea, Dancing to Oz, Frevo, Guernica, With Timbrel and Dance, and Ruth Page's Billy Sunday, which has been nationally televised. Carmon earned B.M., B.S., and M.M degrees from the Cincinnati College Conservatory of Music.
He served at CCM as Adjunct Assistant Professor of Opera and Musical Theatre. During his tenure, he has conducted productions of Prince Igor, La Cenerentola, Gianni Schicchi, The Crucible, La Callisto (American Premiere), and The Secret Marriage. He has been presented with the Conservatory's "Distinguished Alumni Award". At Indiana University, he conducted the world premier and nationally televised production of Jon Eaton's children's opera, The Lion And Androcles. Maestro DeLeone is a proud recipient of Cincinnati's Post-Corbett Award for excellence in the arts, and recently was awarded the very prestigious MacDowell Medal by the Cincinnati MacDowell Society.